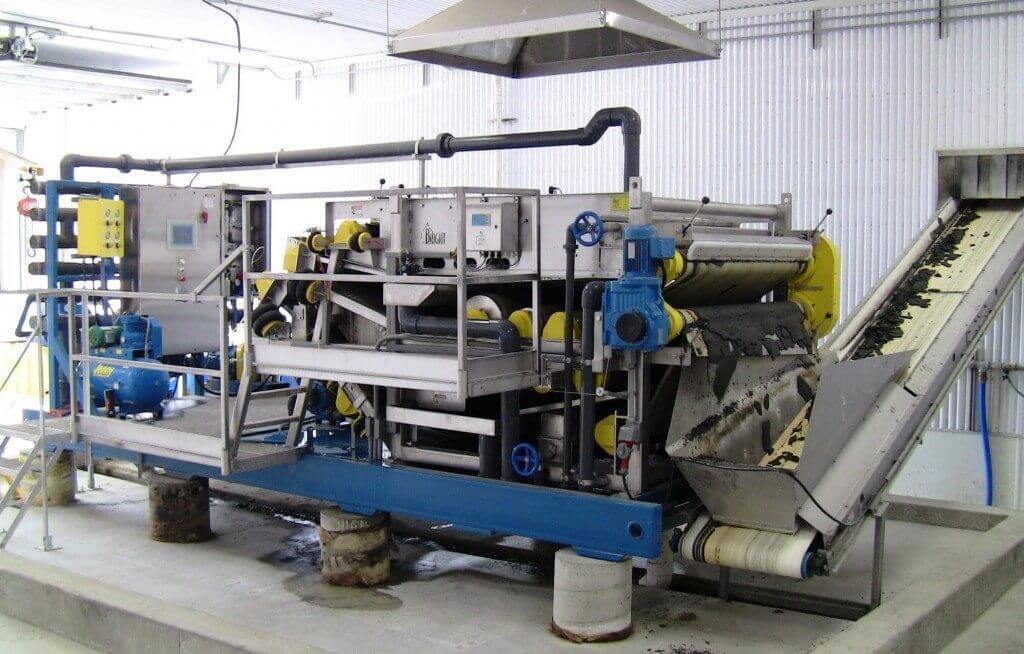 Belt Filter Presses are designed to dewater biosolids/sludge. These devices apply mechanical pressure to chemically conditioned slurries by sandwiching the mixtures between two (2) tensioned belts, by passing those belts through a serpentine of decreasing diameter rolls. National Equipment Solutions is a dealer for Bright Technologies™ Belt Filter Presses with unique features tailored to the following industries:
Municipal WWTP Sludge
Pulp & Paper Sludge
Water Plant Sludge
Aggregate Fines
Septage
Meat Processing Sludge
Canning Sludge
Animal Manure
Ink Sludge
Mineral Slurries
Grease Trap Waste
Food Products
National Equipment Solutions  can custom design a Belt Filter Press solution for your specific Waste Stream Type. Experienced Sales Professionals, Custom Fabrication, Options and Service after the sale are just a few of the benefits  of working with NES on your Belt Filter Press project.
Considering a Belt Filter Press your facility? Call our Experienced Sales Team to custom design a solution today (610) 640-9200 or visit our Contact Page on this website to send us a quick note about your needs regarding Belt Filter Presses.